DELF & DALF
Make your CV stand out with a French diploma!
What are the DELF and DALF?
The DELF (Diplôme d'Etudes en Langue Française) and DALF (Diplôme Approfondi de Langue Française) are the only official French language proficiency qualifications.
The DELF-DALF qualifications are administered and awarded by the French Ministry of Education and are available in different versions suited to a wide range of candidates: primary school students, secondary school students and adults.
These exams assess four skills: listening, reading, speaking, and writing.
There are 6 levels to choose from: the DELF is for beginners and intermediate learners, both teenagers and adults, and the DALF is for those who have more advanced knowledge.
There are three exam sessions per year.
Each level is assessed with a separate exam and successful candidates are awarded a diploma indicating which level they have passed.
Why should I take a DELF-DALF exam?
The diploma you receive is awarded by the French Ministry of Education.
It is valid for life and recognised internationally.
It will boost your employability by making your CV stand out.
It will help you find jobs throughout the French-speaking world.
It may be an entry requirement for study in a French University or High School.
Are there any special exams for children and teenagers?
There are specially tailored DELF exams for children and teenagers. We can also help schools organise exam sessions at their own location and train teachers to become accredited DELF examiners. Please contact your local examination centre for more information
Where can I take the DELF-DALF exams?


60 Hills Road
Cambridge, CB2 1LA
Tel : +44 (0)1223 561 854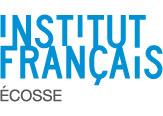 West Parliament Square
Edinburgh
EH1 1RF Tel : +44 (0)131 285 6030

3 Park Circus
Glasgow, G3 6AX
Tel : +44 (0)141 331 4080

5 Library Place
St Helier
Jersey
JE2 3NL
Tel : +44 (0)1534 875 655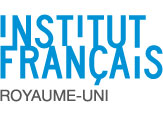 17 Queensberry Place, London, SW7 2DT
Tel : +44 (0)207 871 3515
Language Centre


14 Cromwell Place, London, SW7 2JR
Tel : +44 (0)207 871 3535

125 Portland Street,
Ground Floor, Manchester, M1 4QD
Tel : +44 (0)161 236 7117

AF de York
Tel : +44 (0)775845572

St Margaret's Institute
30 Polstead Road, Oxford OX2 6TN
Tel : 07 724 243 687
07 724 243 687

14 Market Square
Stony Stratford, MK11 1BE
Tel : +44 (0)1908 562 151
Where can I find out more?
For more information about the DELF-DALF, please check the official website:
www.ciep.fr/en/delfdalf/