This orientation test has been
created for people who have
studied French before, even briefly,
and who wish to have a better idea
of their current level.
This test will take between 20 and 35 minutes to complete, depending on your level, and will measure your listening, reading and grammatical skills.
Please note that no documents (dictionary, etc.) should be used during this test.
At the end of the test, you will receive a provisional result which you will be able to print.
To complete the evaluation,
please contact your nearest French language centre to make an appointment and schedule an assessment with one of their teachers, who will be happy to combine your evaluation with an informal interview in order to recommend the course(s) that would suit you best.
However if you have never studied French before, no evaluation is necessary, please contact your nearest Language Centre directly!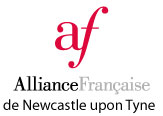 +44 (0)1912 810 066
+44 (0)7980 00 96 01

125 Portland Street,
Ground Floor, Manchester, M1 4QD
Tel : +44 (0)161 236 7117

3 Park Circus
Glasgow, G3 6AX
Tel : +44 (0)141 331 4080